Tijdens het werk aan de brieven van Johan de Witt komen we vaak bijzondere zaken tegen. Dat kunnen noemenswaardige personen zijn, vreemde voorvallen, persoonlijke voorvallen, opvallende materiële zaken, enzovoort. Vooruitlopend op de lancering van de database met de correspondentie van Johan de Witt zullen we hiervan via blogpagina's en tweets regelmatig melding maken. Volg ons daarom ook via Facebook: Johan de Witt NL, Instagram en Twitter: @JohandewittNL.
&nbsp
Splendid Encounters VI, Correspondence and Information, Exchange in Diplomacy, Lissabon 28-30 september 2017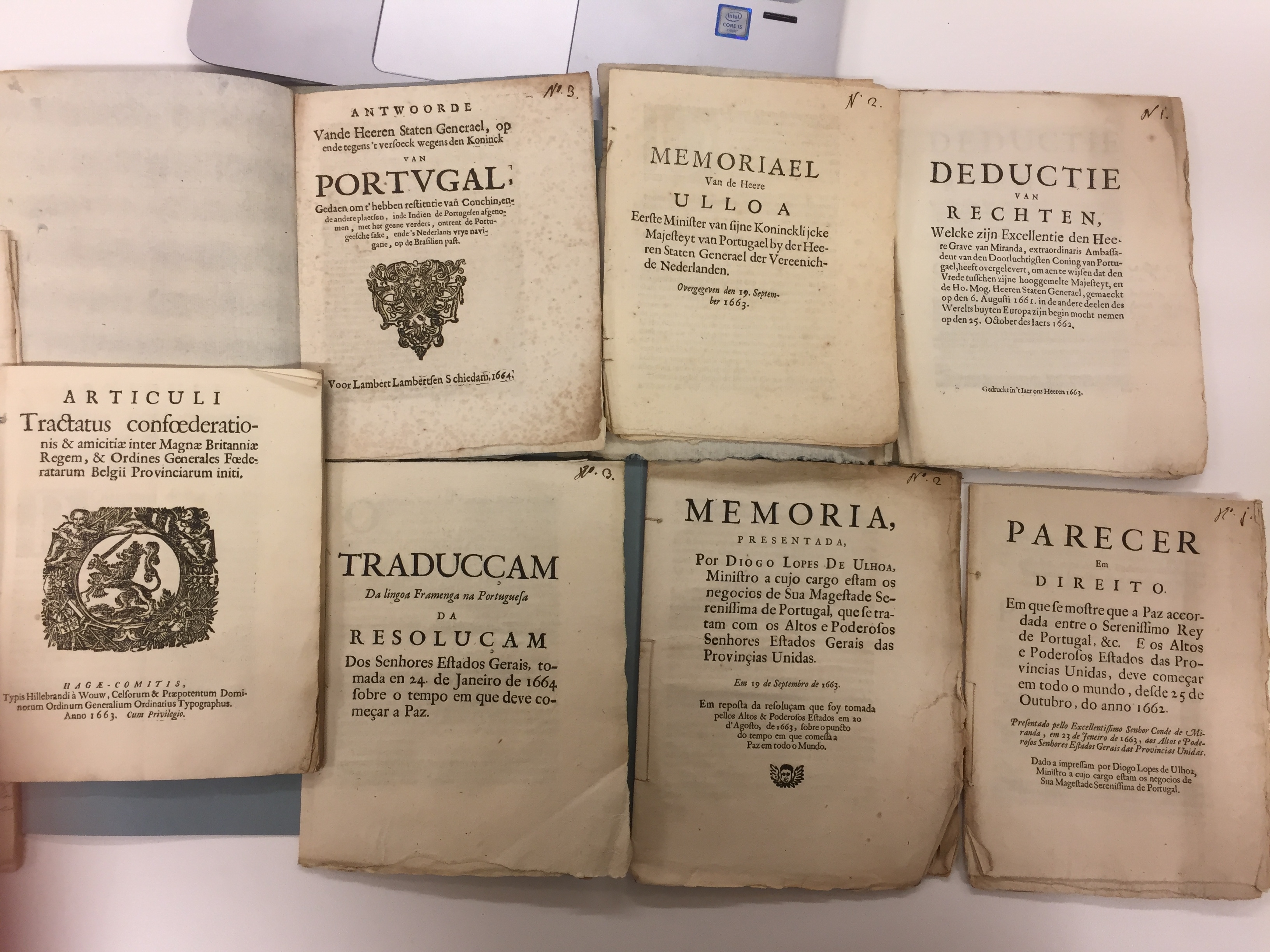 Op het congres Splendid Encounters VI dat van 28-30 september 2017 werd gehouden in de Biblioteca Nacional de Portugal te Lissabon verzorgde het Huygens ING een volledige sessie over diplomatie rondom Johan de Witt, getiteld: The Spider in the Web: Grandpensionary Johan de Witt's diplomatic network during the First Stadtholderless period in the Dutch Republic (1650-1670):
- The Dutch-Iberian correspondence network of Grandpensionary Johan de Witt (Ineke Huysman)
- Internal diplomacy: Grandpensionary De Witt as conflict-mediator in the province of Overijssel (Jaap de Haan)
- Ambassador Pieter de Groot in France as 'broker of the fatherland' (Ingmar Vroomen)
Voormalig stagiaire aan het Johan de Witt project, Lidewij Nissen, hield op dit congres ook een lezing met de titel: A race against time: Otto Copes and the campaign of Louis XIV against the Principality of Orange (1660).
Download hier het volledige programma.